07/05/2023 - 13/05/2023
EQUINE PHOTO ADVENTURE – Zakynthos, Greece 2023
07/05/2023 - 13/05/2023
EQUINE PHOTO ADVENTURE – Zakynthos, Greece 2023
Are you a photographer? Do you love horses? Would you like to expand your portfolio? If the answer to each of these questions is yes, it is your lucky day! I am more than happy to invite you to join me on the Equine Photo Adventure to the beautiful island of Zakynthos in Greece!
Many people think that there are few horses in Zakynthos. I'll show you it's not true! You'll be one of the first equine photographers to capture horses on this picturesque island! The expressive Andalusians, golden Akhal-Tekes, baroque Friesians, and native Greek breeds such as the Zakynthos horse, or even endangered species like Andravida horse, will all pose in front of our lenses on azure beaches, in the mountains and olive groves, as well as places surrounded by historic architecture during eight photoshoots.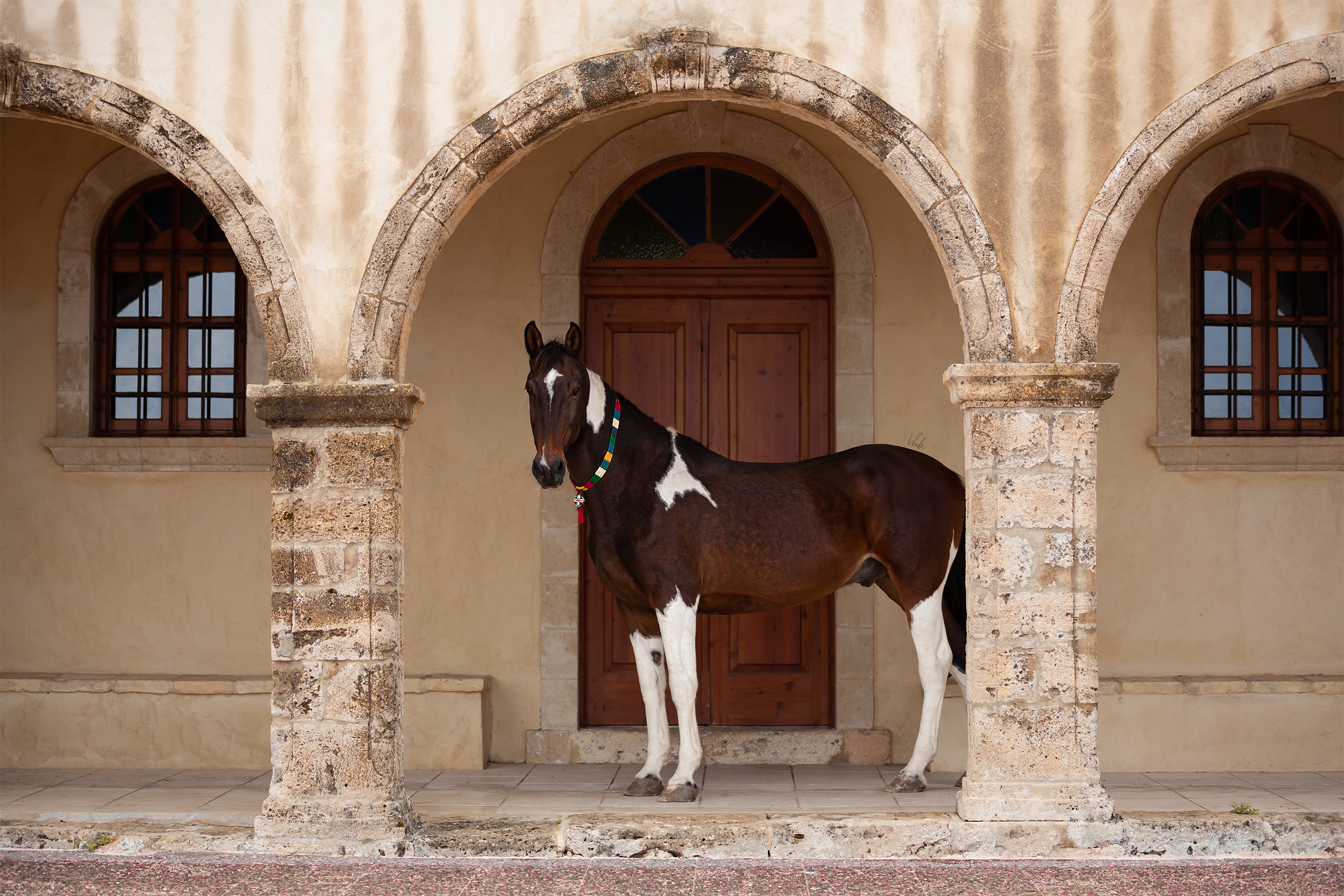 Equine Photo Adventure is, however, so much more than horse photography. Because traveling is not only about lovely views, you will also have the opportunity to try delicious food prepared by Greek chefs in my favorite restaurant. After four intense days of shooting, I will take you on a private cruise along the azure coast of Zante that you will remember for the rest of your life! Are you ready to visit one of the most photographed places in Europe? The Shipwreck Beach is waiting! Who knows, maybe we'll even see some Caretta Caretta turtles?
PRICE: 2750 €
Gear requirements:
the DSLR/mirrorless camera
telephoto lens: 70-200 mm (or similar)
laptop or other device to store photos taken during our trip
The price includes:
non-returnable deposit 750 €
transport from and to the airport on Zakynthos island
6 nights accommodation in a single room
transport between locations during photoshoots
8 arranged photoshoots
6 typical Greek dinners
boat transport
The price does not include:
travel costs to and from Zakynthos island
cancelation & travel insurance
breakfasts and snacks
fees for additional attractions that may occur during our spare time
Are you ready for an adventure?
Write to me and become one of the first equine photographers on the island of Zakynthos!