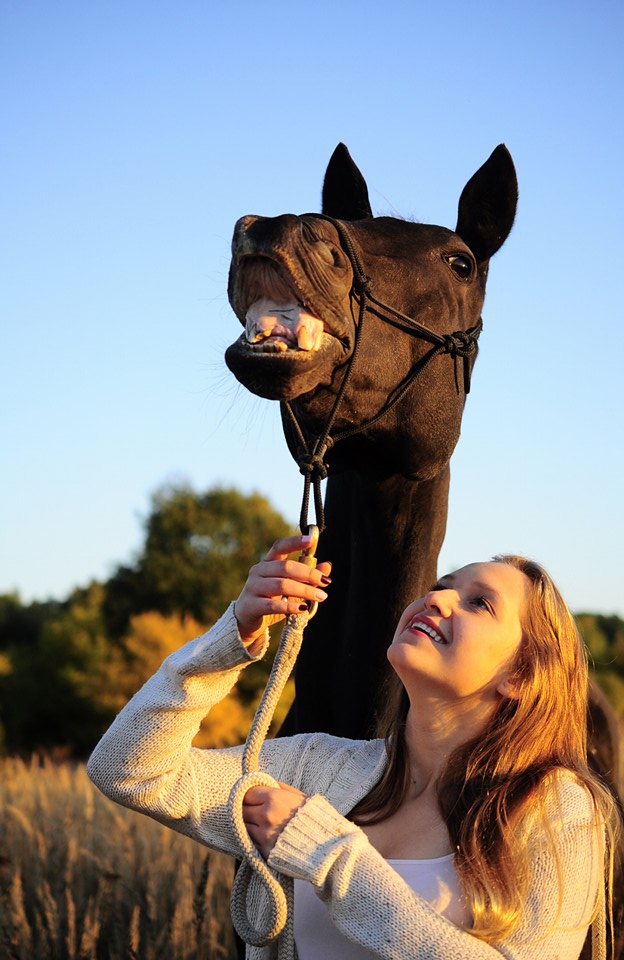 by: Klaudia Łukaszewicz
About Me
Hi! My name is Kinga Wnuk, but you probably know me as WNUKu. I live in Szczecin. I've been interested in horses ever since I can remember. However, a few years ago, I found a new passion – photography. At first, my interest in a camera was limited to posing only, as you can see in the picture. With time, though, I started to wonder what it would be like to press the shutter button, kneeling somewhere in the bushes, instead of simultaneously pulling in my gut and dealing with a horse. And then the dream came true – I got my first camera on Christmas! I think you know what happened next…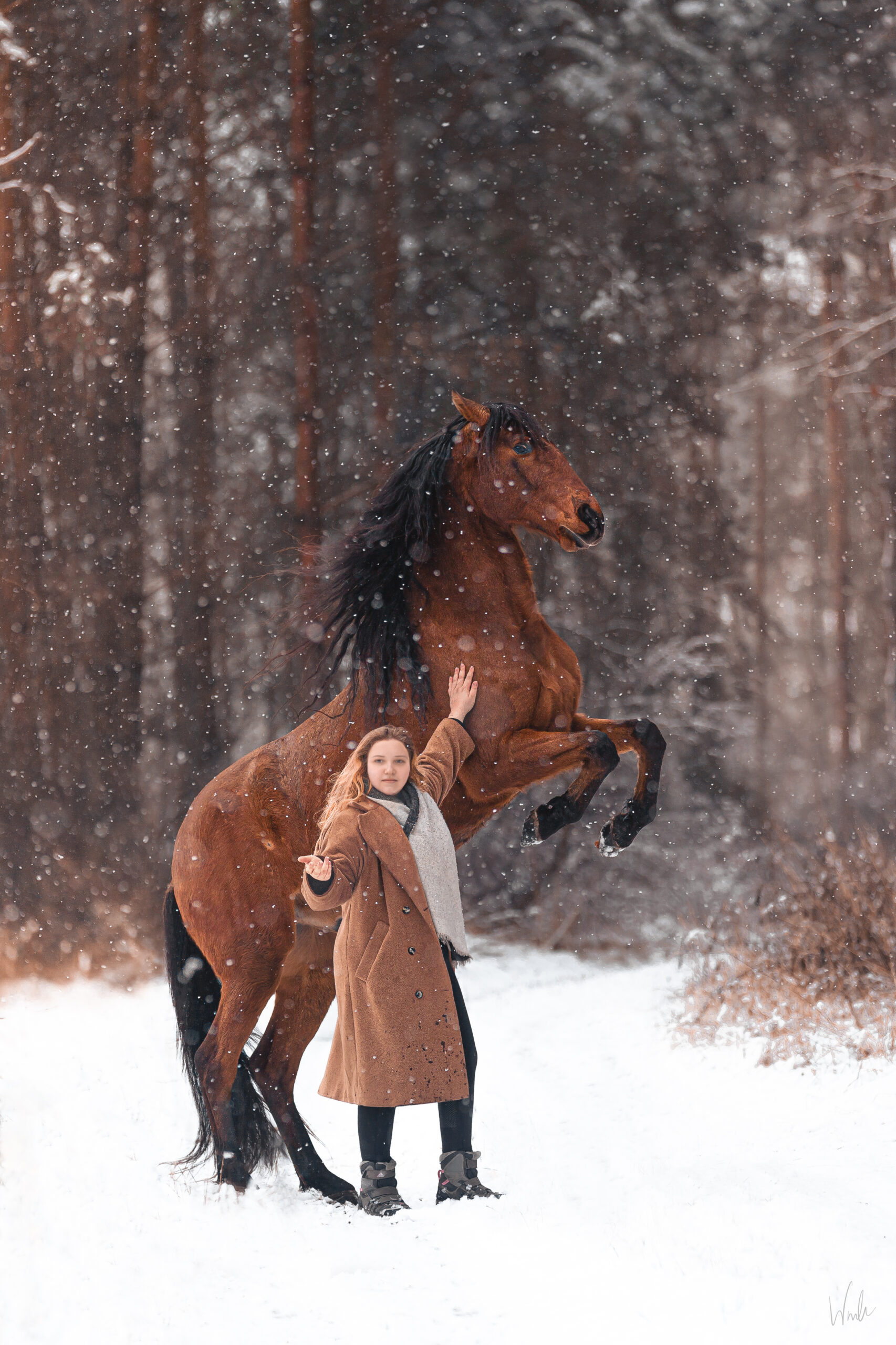 by: Sandra Santi
Who am I?
I'd rather call myself equestrian than equine photographer; that's if anyone besides me even acknowledges this division. Going beyond limitations in the horse-rider relationship – whether it comes naturally or is caused by excellent classical training on both sides – is a real inspiration to me. I am a fan of the Spanish Riding School and equine theater. These spectacular – sometimes
even unbelievable – elements are precisely the ones I want to include in my photos.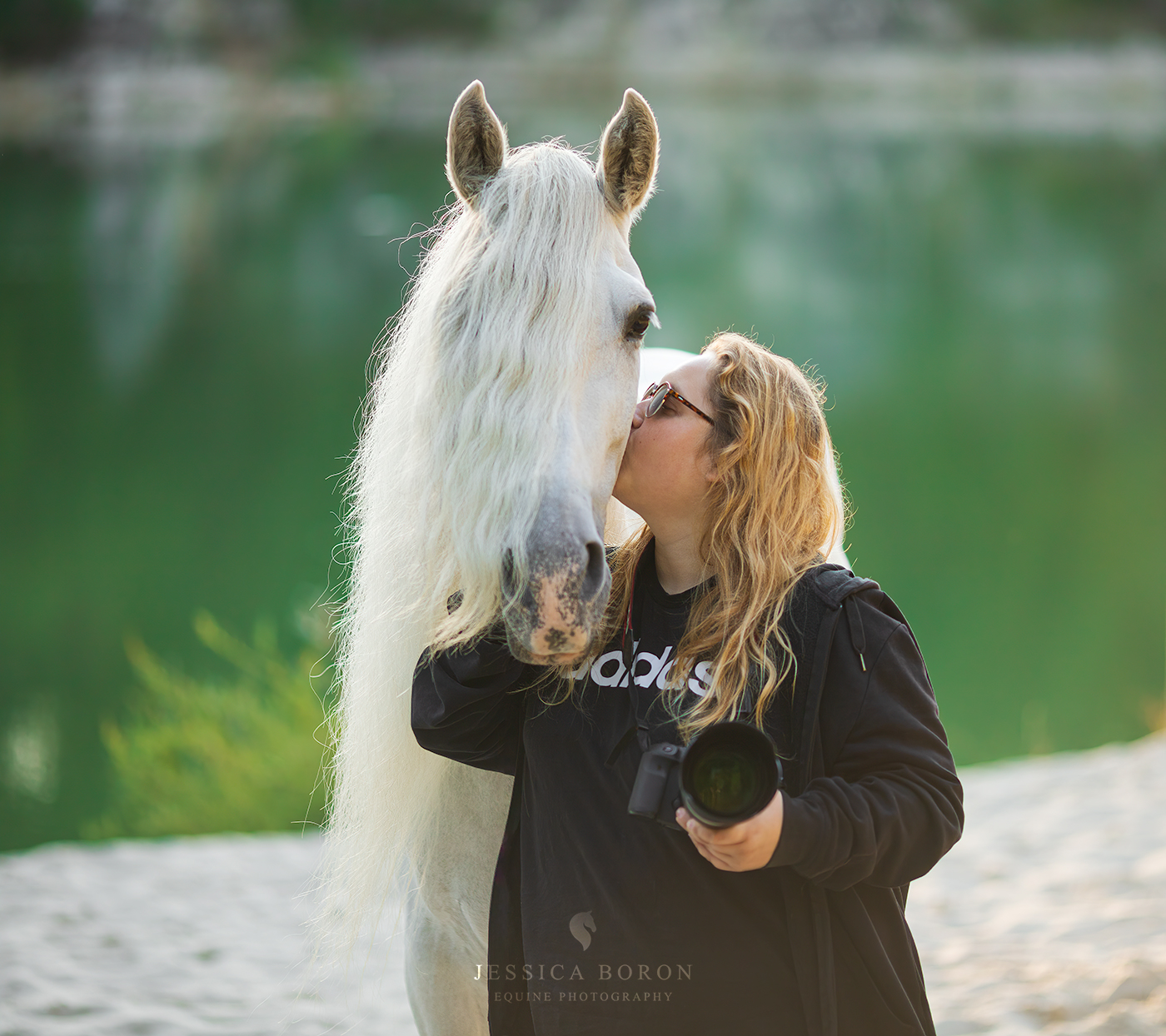 by: Jessica Boroń
My work experience
Due to
several years of experience in photography and half of my life spent in the saddle
, I have a professional approach to equestrian photography. Not only did I do lots of photoshoots
for private clients
, but I also did some for
horse-related commercial use
. Many a time did I follow the fence of parkour or dressage arena, doing a photo report from training or regional and Polish nationwide competitions.
My photo report, telling the story of

Sandra

, received an honorable mention in the Polish nationwide contest Grand Press Photo 2021 in the category Young Poland – photojournalism.
My area of expertise
Portraying horses and equestrianism in extraordinary circumstances or locations brings me the greatest pleasure. My private projects revolve around historic buildings and ruins – the less is a place graced with horses' presence, the more I want to take them there! I'm fond of equestrian photography in a studio environment created by, for example, professional lighting. Stylized photoshoots are also my hobbyhorse. I've got a lot of interesting ideas, plus I can help choose the best location, or with the organization in general, and assist in selecting props and wardrobe. When I work, I take both the character and abilities of the rider and their horse into consideration, so that witnessing the final effects was not the only thing bringing pleasure, but also the time spent on the set.
Portfolio